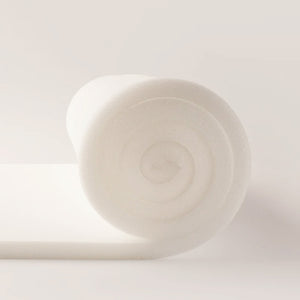 Universal High Density Foam Sheet 35H
Regular price £40.98 Sale
This is a universal grade of foam that is white in colour. It is a high-density foam measuring 35kg/m3.

This universal upholstery foam sheet can be used for a range of upholstery applications including a variety of seating, bedding and other soft furnishings.

GB35H (Universal High Density) Foam Sheets are a suitable alternative to a variety of our popular upholstery foam sheets. These substitutions include foam grades such as Average (High Density) Hard Foam Sheet 33H (V33H – RX33/190), 36M and 33M (VE33 foams & RX33 foams).
Universal High Density Foam Sheet 35H Specifications:
Colour – White
Density – 35 (Kg/m3)
Fire Behaviour – Crib V