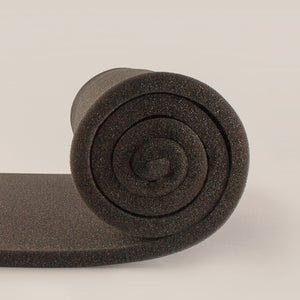 Packaging Foam Sheet HLB (HL22 06 – RP21/250)
Regular price £40.98 Sale
A lightweight foam with high impact resistant properties. Our packaging foam sheets are perfect for protecting items from damage during transit. If you need the very best Packaging Foam Sheets, then look no further.
These Packaging Foam Sheets are suitable for a wide range of packing applications such as within flight cases, within cardboard boxes, inside briefcases and more! Please note that this type of foam is not suitable for upholstery purposes, due to the fact that it is not fire resistant.
This particular type of foam sheet is intended to be used for protection purposes and should not be used in the application of upholstering furniture.
Packaging Foam Sheet HL22 06 – RP21/250 Specifications:
Hard feel foam
Colour - Black
Density - 21 (Kg/m3)
ILD 40% Newton(3) (Indentation Load Deflection) - 130